Say hello everyone to this on of a kind
$23,980
Farbod Barsum 'Isabella' Alligator tote.
Barsum
is known for the use of the finest materials in creating his unique designs. I have to say this one in particular is not one of the pretty nor attractive ones ,but yet got a buyer and she is non other than Mad Men 's star
Christina Hendricks.
Check Farbod Barsum Website to view the full collection.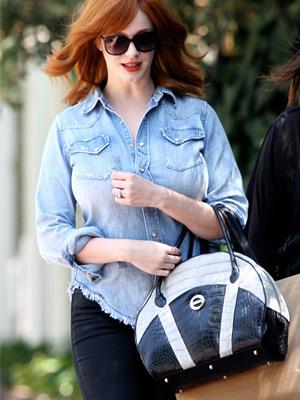 This ugly bag and its crazy price reminded me of The
Louis Vuitton Tribute Patchwork Bag that created a stir in the fashion industry five years a go for being too ugly yet price

y (
$42,500 )
an
d Bey
once was seen with one of them.
Louis Vuitton Tribute Patchwork Bag
Beyonce and her LV bag